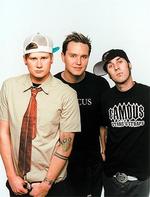 As tickets for the Blink 182 summer tour sellout (as I write this) I sit here comfortably having gotten tickets days ago for the show in Philadelphia. The days since the split of the band have left many fans wondering would they return? We all now know the answer to that. It appears as though the bands really back together, no reunion tour BS where the members gather to get some more $$.
Although, the trio had a somewhat lame Leno appearance, we can hope this was prior to the practices the band has been writing about all over twitter. The band has quite a bit resting on this tour, assuming they have a new album releasing later this year.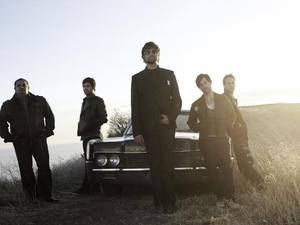 Now when it comes to the other bands on the tour, I feel they did have a great balance. The bands include: Fall Out Boy, Weezer, Taking Back Sunday, Panic At The Disco, The All-American Rejects, Chester French, and Asher Roth.
After Weezer's recent music video, which may be one of my favorite of all time, I'm quite excited to see them open. Panic At The Disco opened for Jimmy Eat World a few years ago and really didn't impress me, although they put on a good show. This year, however, the timing could not be more perfect. The bands new album lands Tuesday, titled New Again, and it shows a completely different band that I really look forward to seeing.